This vegetable paella is so good you'll barely notice there isn't any seafood! It's deliciously spiced and fragrant and packed with flavor and fresh veggies.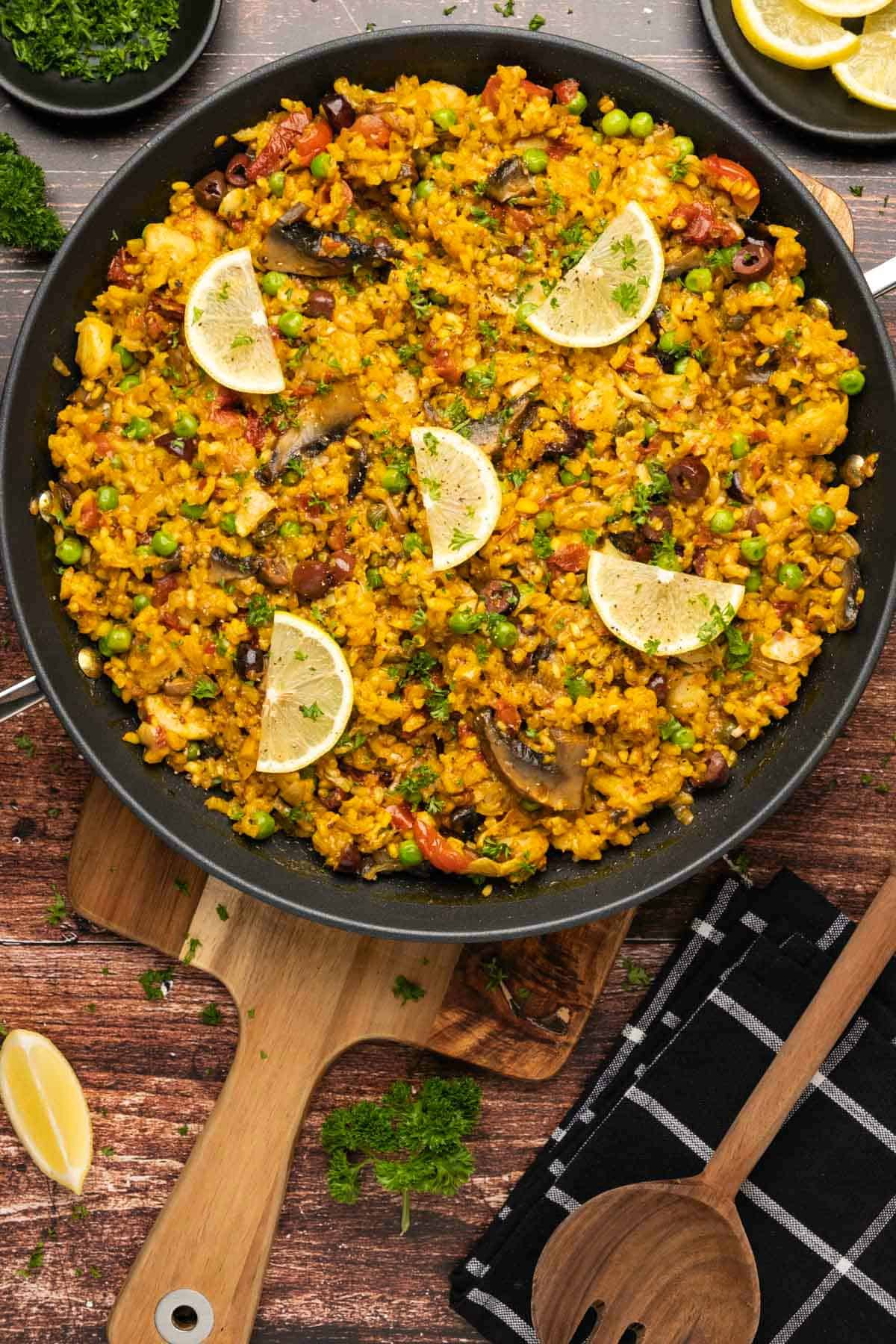 This vegetable paella is amazing. It's simple and vegetarian and bursting with flavor.
You might be curious about the vegetarian part, like…doesn't paella usually contain seafood? Well yes! But you can certainly make a vegetarian version and that's what we've done here.
The selection of veggies and spices creates such a wonderful unique flavor that no one will miss the seafood.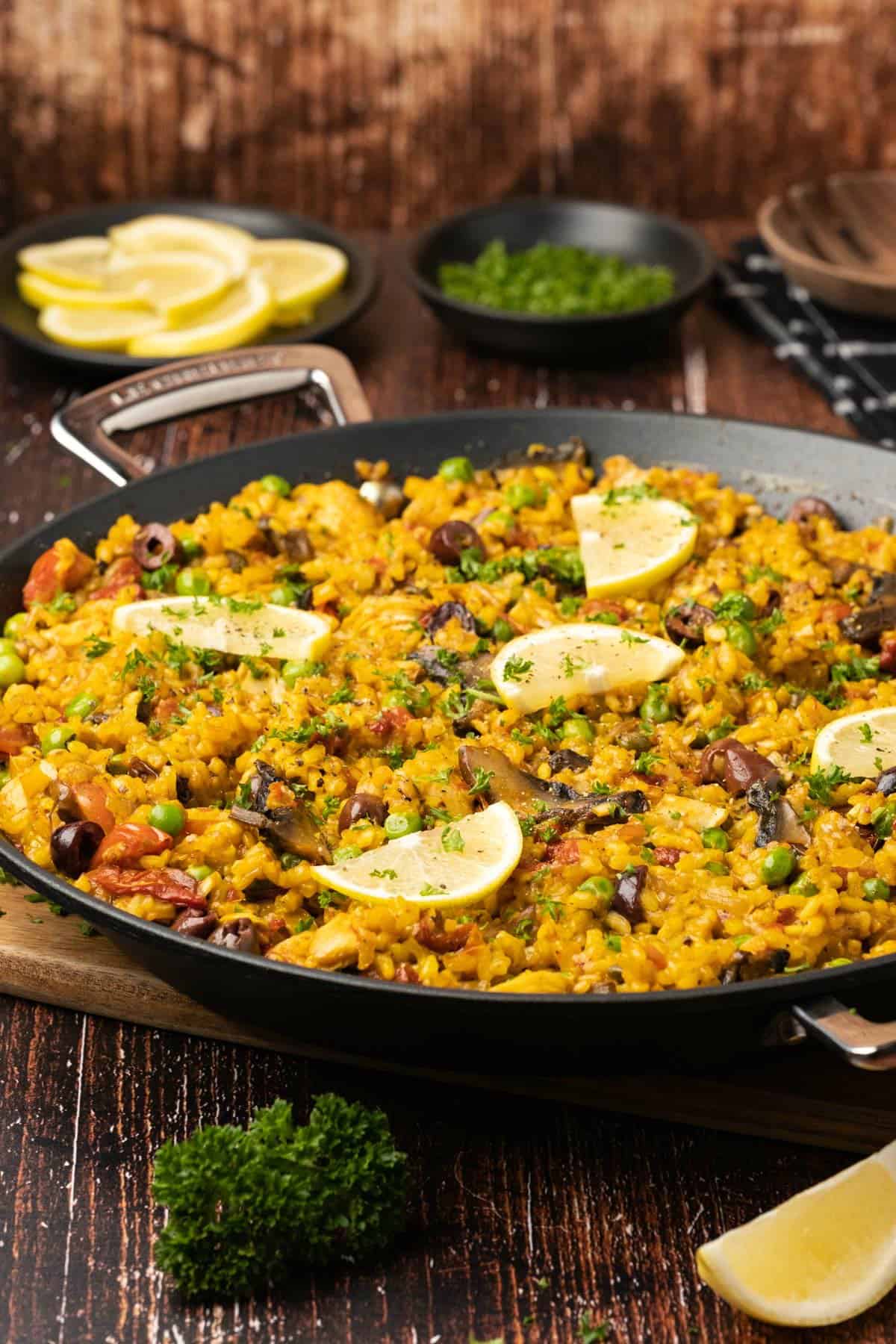 …